I had no clue.
When I joined Theodyssey two years ago, and the curtain was pulled back, I was hit with a mixture of awe and bewilderment, respect and doubt.
The funding plan was puzzling. An approach built upon values we dream about, but rarely apply. I doubt any business, communications, or development consultant would put their name on it. Would I?
It would take time.
My "smile and nod" approach (with some hidden eye-rolls) slowly turned into a belief that we might be onto something. Something that looked and felt like Kingdom.
A STORY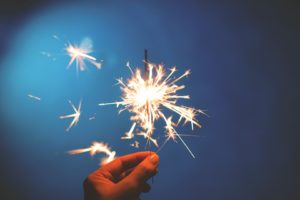 Job orientation. Day 1. I was encouraged to read about a man named George.
George Muller opened the Ashley Down Orphanage in Bristol, England in the 1830's. Throughout his life, he cared for more than 10,000 orphans, providing basic shelter and nourishment as well as education. Inspiring life to say the least.
But George is not the main character in this story. God is.
Muller never asked for a single cent of financial aid. He believed that dependence on God, and not his crafty appeals and strategies, would point people to the heart and glory of God. As he told stories of God changing kids' lives, God's provision became a story in itself!
I now understood the backdrop for my role as storyteller. Celebration and dependence instead of strategy and control. That was our invitation.
I've always been a huge fan of dependence, as long as the outcome was predictable and I was actually in control. So I might have some learning to do.
I was willing to try.
A PRINCIPLE
The other part of my job? Ministry Pioneer. Pushing into new possibilities.
I began brainstorming. I imagined partnerships in Denver, as well as other cities. I started to schedule out strategic meetings bound to leave pastors in tears.
Anything I should know before I unleash the brilliance? Another story.
At a board meeting, early in the Theodyssey journey, a conviction surfaced in the midst of conversations around strategy and values. It became a guiding philosophical principle for years to come. "We will offer the gospel without charge" (1 Cor. 9:18).
We only charge for fixed costs (i.e. curriculum, travel). Our time is given for free. We want spiritual formation as accessible as possible.
The light bulb came on: I'm a missionary to my own culture. I am completely dependent on God using the generosity of His followers to fuel our initiatives. There are no other sources of ministry income. None.
This dependence thing is going to get old.
A CONVICTION
Although I began to see the beauty of this model, the entire approach still felt passive. Surrender often does.
The learning wasn't over. This time, instead of a story, it was an unshakeable belief: we do not want to redirect funds that God may intend for other purposes. What does that even mean?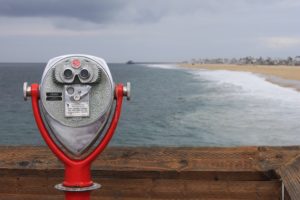 Encourage people to give first to the local church where they worship and belong. It is their faith family and should be a priority.
Next, urge everyone to give to the poor. Whether it is hurricane relief, care for the orphan and widow, or supporting a neighbor, we have a part to play as Christ-followers to meet tangible, physical needs.
Finally, encourage others to support Christian ministries they believe are making an impact. Theodyssey should always be an addition instead of a replacement of the first two.
I loved this! And would easily answer this correctly on a test question about God's theoretical priorities.
But I believe Theodyssey is vital to what God wants to do in people's lives! It brings out a fight in me. Yet that fight needs to focus on people's hearts, not Kingdom resources. 
There it is again. Dependence.
THE REALITY
I'm finally coming to grips with what it looks like to partner with God through dependence. I can now describe it with conviction and hope. And it causes me to dream. What could happen if a group of Christ-followers were willing to live this way? How would people view us, and Jesus, differently?
I want to find out.